Renovation Ideas To Modernize Your Pool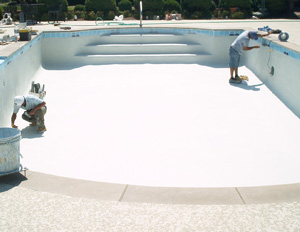 With Southwest Florida's perfect weather an outdoor pool gets a lot of use. From summertime pool celebrations to daily wear and tear from constant swimming, a pool can quickly start to weaken. Older houses could have obsoleted swimming pools that require resurfacing, new filtration or electrical systems, or added water features to update the look and feel of the pool. Here are some concepts to assist you refurbish your existing pool:
Resurface the Existing Shell
The most significant part of the remodeling is resurfacing the existing shell. Lots of concrete swimming pools will need an upgrade after 25 to 30 years (although some need it much sooner if the pool hasn't been well kept). Resurfacing your pool is easier than ripping out the existing shell and starting over, and given that designers can construct a new pool within an existing concrete shell, resurfacing conserves you money.
You can deal with a designer to develop the perfect pool for your backyard. A range of colors and tile designs not just modernize your pool but enhance your outdoor decor. Recessed lighting and waterfall functions take your pool from ordinary to incredible and increases the wow aspect of night time swimming.
Add a spa to Your Pool
A renovation is the ideal time to include a health spa to your existing swimming location. You can decide to add a low-depth spa that doubles as a jacuzzi and a children's pool, or add a completely loaded water jet spa with custom tiles and lighting. It's most convenient to add a spa throughout the construction, however if you're undergoing a significant restoration a good pool builder can easily add a spa.
Refurbish the Filtering System
Even the most beautiful pool can look out-of-date if the filtering and electrical systems aren't renovated. The pump and purification system are the most important part of keeping your pool location clean and gleaming. A pool builder can take a look at your current plumbing and filtering system and recommend the best upgrade.
Many pool owners are switching over to salt systems that uses an automatic injection systems to keep the pH levels balanced and the water clear.
After updating your filtration system, consider switching from a manual to remote controlled pool system. This allows you to keep an eye on and manage all of your pool's functions with the touch of a button. Automatic regulates even enable you to set the pump and other maintenance features so that your swimming location is preserved even when you're not home. No matter how huge of a renovation you wish to do on your pool. You may need a reputable and reliable pool company such as VIP Pool Care in Southwest Florida.
Call VIP Pool Care 239-877-5061 or fill out our contact form.