Swimming Pool Repairs in Southwest Florida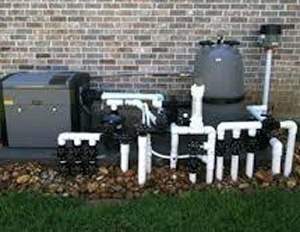 All swimming pools will eventually need more than standard maintenance to keep them safe and functional. While significant repairs will certainly need the assistance of a professional, it is essential to understand exactly what type of pool you have.
VIP Pool Care services the following products to keep your swimming pool in peak condition:
Swimming Pool Pumps
Seals, O-rings, Impellers, Baskets and Suction Leaks.
Pool Motors
New Motors, Energy Efficient and Variable Speed.
Swimming Pool Filters
New Installation, Sand, D.E., Cartridge, Sand Changes, D.E. Cleans, and Cartridge Replacements.
Pool Heaters
New Heaters, Natural Gas, L/P Gas, Electrical, Heat Pumps and Chillers.
Swimming Pool Valves
Ball Valves, 3-Way Valves, Gate Valves, Automation Valves and Actuator valves.
Pool Auto Filters
New Installations, Repairs, and Anti Siphon Valves.
Swimming Pool Automation
Aqua Link and Intellitouch.
Salt Water Pools
New Installations, Quarterly service and Cell cleaning.
Swimming Pool Lights
Replacement fixtures, Bulbs, Gaskets and LED.
Electrical Service
Shorts, Timers, Motor Connections, GFCI outlets, Conduit repairs and Switch covers.
Pool Tile
New replacement, Falling off tiles, Calcium Cleaning, Grout replacement and Sealing.
In-Floor Pool Cleaners
Caretaker, Quick Clean and Pool Valet.
Swimming Pool Drains
Acid Washes, Chlorine washes, Algae removal, Cracks and Rebar rust spots.
Concrete swimming pools have the tendency to require plaster repair service as they age. Typical issues connected with aging in these types of in-ground swimming pools are hollow spots that pop up, chipping and splitting, and use spots that trigger the plaster to show through. For more extreme problems you will have to call a pool repair service contractor. If you know an issue with your pool prior to the beginning of swimming pool season, you can save a lot of money by hiring a specialist during the winter season when the workload for such experts is lower. Problems involving significant fractures, plumbing issues, and filtering system issues are constantly best dealt with by VIP Pool Care.
The very best method to prevent costly repairs with your swimming pool is by hiring VIP Pool Care to schedule and carry out required upkeep and maintenance routine all year. Pool maintenance overlook is the number one factor for problems that result in pricey repairs.
Swimming Pool Repair and Spa Repair Solutions
Swimming pool repair in Southwest Florida can involve dealing with fractures that may develop inside in a pool wall or  Spa. Concrete swimming pools typically develop cracks over time from the changing weather conditions. Most small cracks can be patched but larger cracks need more attention and you may have to replace your the entire pool.
Call VIP Pool Care 239-877-5061 or fill out our contact form.